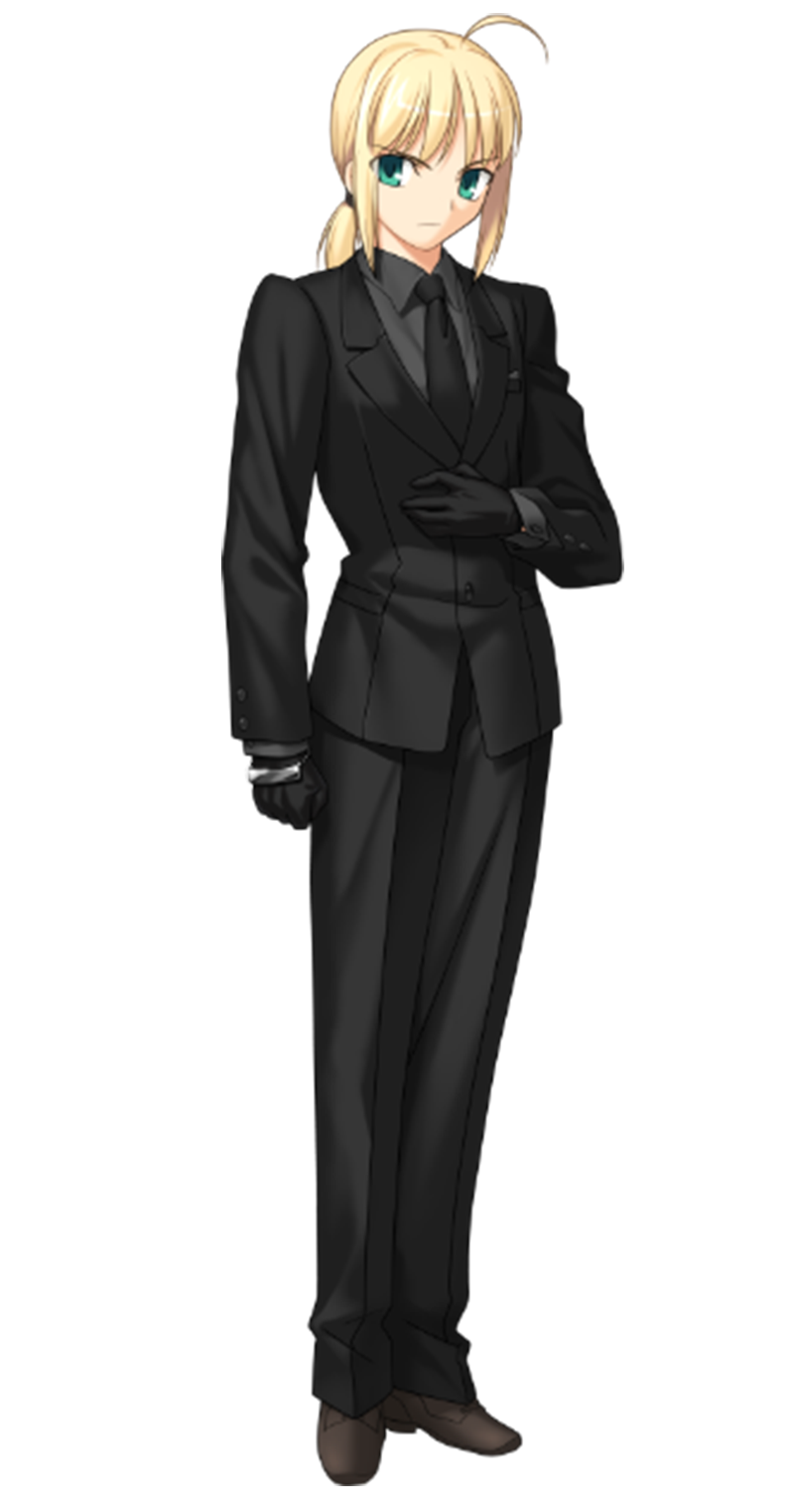 Theme Song:
Underwood, James
Aliases:
N/A

Gender:
Female
Age:
19

Weapon:
N/A
Love Interest:
N/A
Description/Appearance:
James is an old female who enjoys dressing up in a male fashion, choosing to wear a dark shade of black expensive suit with a lighter shade of black collar shirt and a black tie, which was the same shade as the suit. Along with it, she wears black dress pants, black gloves and black dress shoes, which are always shiny. As for her physical appearance, James has light blonde hair, which is always up in a ponytail, and green electric eyes. To most she looks average, but her slim build and small shoulders make her looks what most call attracted, even with her round face. This female only haves about two poses; one being her signature pose which is her, standing up straight with her right hand on top of her stomach. "I try to look my best." She would comment upon it whenever someone asks about it, or even speaks about it. Everything about this female looks elegant and graceful, even if the task were to pick his nose.

Soul Description:
James' soul is a bright blue with a small frown and bored eyes, making it seem like she hates everything around her, even though she doesn't. The soul also has a small pony tail to the right, resembling her appearance.
Personality:
Put personality here
History:
Put personality here
Abilities:
Put abilities here
Soul Resonance Abilities:
Put soul resonance abilities here
Other/Miscellaneous:
Additional information of any importance that does not belong to any other category can be placed here
Have You Read the Rules?
Answer



Posts

: 1


Reputation

: 0


Join date

: 2013-12-30





Similar topics
---
Permissions in this forum:
You
cannot
reply to topics in this forum